Product information
The Distance 8L Pack from Black Diamond is engineered to redefine your line, from the trail runs that bleed into rocky scrambles, to alpine adventures that cover a wide spectrum of mountain terrain. This hybrid pack blends running vest technology with intimate knowledge of alpine pack systems to carry the gear you need, while remaining featherweight and comfortable enough to move at a fast clip.
Built from UHMWP 10x Ripstop Yarns the Distance's fabric is literally 10-times stronger than steel per weight, while remaining so light it floats in water. The shoulder strap harness system utilizes Stitch-less Edge Taping Technology which means the shoulder strap edge binding is fully edge taped instead of sewn, which allows for superior comfort, movement, and weight reduction.
Also, the harness system is constructed with an adjustable, elastic-cording side compression system, which gives you a more secure ride while running scrambling and climbing. This vest-like system also includes dual flask pockets and a Deploy pocket to stash the BD Deploy Wind Shell.
The pack portion of this Distance includes a quick Blitz-style main opening with a stash pocket to tuck away essentials, while a mesh divider wall can store cordelette or a water bladder that can integrate with the pack's hose routing.
On the pack's exterior, the Distance 8 includes dual piolet/ice axe holsters, and dual Z-Pole quiver sleeves to stash your trekking poles when the terrain changes. Dual front stretch pockets are an extra place to stash nutrition or gear, making the Distance 8 an ultra-versatile pack for moving light and fast in the mountains.

Fabric:

210D Nylon
UHMWP 10x Ripstop 

Volume: 8L
Quick Blitz-style main opening
Stitch-less Edge Taping Technology
Dual side compression with reflective ticking
Dual Piolet / ice tool carry
Dual Z-Pole Quiver Sleeves
Elastic cording side compression system
Vapor barrier back panel
water resistant main compartment
Dual 4-way stretch zippered chest pockets
Dual soft flask pockets
100% BPA & PVC free
Dual front stretch pockets
Deploy pocket for the Deploy Wind Shell
Interior stretch mesh divider wall
Interior zippered security pocket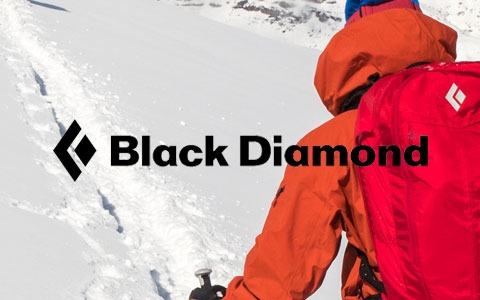 Since 1957, Black Diamond have been making some of the finest climbing equipment, ski gear and mountain accessories in the world. What began with a backyard anvil and a hammer, has now grown into a global company with offices on three continents. Yet the company is more than just for climbers and skiers, it stands for the spirit of sports we live, their values and goal, past, present and future.
Black Diamond is a company made up of climbers and skiers, they share the same experience as you do on the mountain, battling rock, ice and snow. That same experience is what drives Black Diamond to make the best equipment and apparel possible. They are the greatest dreamers about what could be, and the harshest of critics about what exists.
As a result of dedication, desire and diligence, Black Diamonds innovative gear designs have set the standard in numerous areas. Whether it is the revolutionary Camalot camming device or their highly acclaimed rucksacks, the Black Diamond product is among the most trusted in the adventure market and perform when it really matters.