You'll need a towel on the trail but the last thing you want is a bulky bath sheet hogging all the space in your backpack. This lightweight, packable Compact Travel Towel soaks up a disproportionate amount of moisture and can be rinsed through and dried in no time. Absolutely perfect if you want as light a load as possible when you're travelling this year.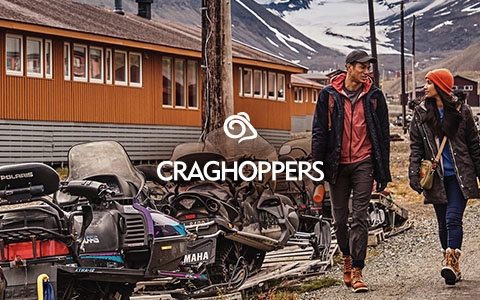 WE ARE TRAVEL
We understand that travel is more than the destination; it's also the journey. That's why our story starts with the journey of a lifetime. In 1965 we took our fledgling brand to the top of the world - Mount Everest. 
That sense of discovery never left us and we've been busy ever since, exploring new places, meeting new people, and road testing our kit to make sure it's the perfect companion. 
There's much more to our outdoor clothing than first meets the eye. We produce and continuously improve innovative fabric technologies to develop the performance of our outdoor wear and travel clothing, so that you have the very best protection, wherever you're travelling, and whatever climate you encounter.