Product information
The Bionic Alpine Belay from Mammut is an innovative and ultra-robust belay device based on the tube principle. The V-shaped grooves and the rear rope-bearing surface are made from abrasion-proof steel, which prevents wear from rope friction and the resulting critical sharp edges. The housing, on the other hand, is made from lightweight aluminum, making the total weight of the unit just 80 g. Suitable for twin, half and single ropes from 7.5 to 10.5 mm in diameter.
Suitable for twin, half & single ropes
Rope diameters: 7.5mm–10.5mm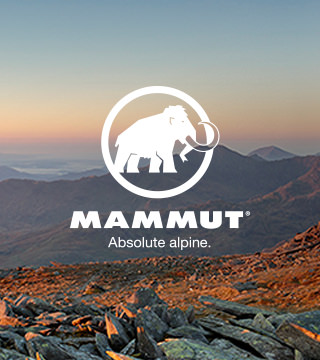 For over 150 years Mammut have been making clothing, footwear and equipment for mountain adventures. Their range of climbing clothes, from wicking t-shirts to waterproof jackets have enabled climbers of all abilities to appreciate and explore the mountains in comfort.
Mammut began as pioneers in the design and construction of world class climbing ropes. With their attention to detail and exceptional technical understanding, Mammut became famous for producing equipment that people all over the world could trust their lives with.