Product information
The Creon MTI Spring 195 Sleeping Bag from Mammut is a large wide-cut rectangular synthetic sleeping bag is ideal for camping or traveling. Thanks to a continuous zipper fastening, it can also be easily converted into a blanket. The long 2-way zipper allows the 195 L model to be joined to the 180 R model to create one large sleeping bag.
Insulation:

Ajungilak MTI Pro filling

Lightweight
195L & 180R models can be joined
Wide cut for freedom of movement
Comfortable flap
Long zipper
Separate zipper at bottom for ventilation
Can be converted to a large cover
Pillow can be secured in hood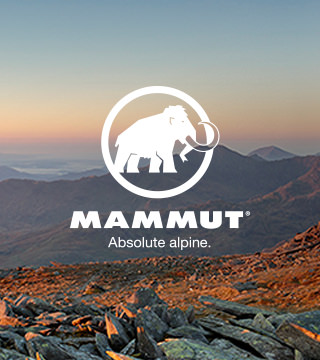 For over 150 years Mammut have been making clothing, footwear and equipment for mountain adventures. Their range of climbing clothes, from wicking t-shirts to waterproof jackets have enabled climbers of all abilities to appreciate and explore the mountains in comfort.
Mammut began as pioneers in the design and construction of world class climbing ropes. With their attention to detail and exceptional technical understanding, Mammut became famous for producing equipment that people all over the world could trust their lives with.