Tough wearing yet lightweight with a soft foam peak, the unisex Pack-It Peak Cap is a brilliant warm-weather companion – pull it out of your pocket or bag for instant protection.
Fabric: 100% nylon
Foam peak
Packable
Shockcord toggle adjustment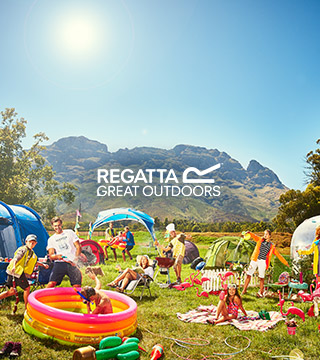 Regatta began as a small team of twelve. In those days, getting outdoors was all about being the most intrepid explorer. But Regatta just wanted to go out, explore the world and have fun; and they wanted everyone else to go out there too. That's why they began to develop their own range of outdoor clothing and kit that people could really afford. Which meant everyone could open their front door, step outside and enjoy themselves. Today their range continues to grow, meaning that whatever your passion, you can go out and enjoy yourself in comfort and style.
More than 30 years later, that's still what counts for the people at Regatta. Because although that the beginning there were only twelve of them, today there are millions of everyday adventurers getting outside and having fun in affordable clothing. So whether it's a waterproof coat or a festival kit, Regatta is there for every adventure.