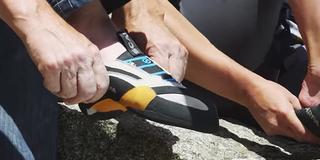 As a world leader in footwear, Scarpa tirelessly develop a range of hiking boots, approach shoes, mountaineering boots and rock shoes that continue to forge an innovative future in outdoor exploration.
Since their beginnings in the 1930s, Scarpa have embodied a proud family-run tradition of expertly sourced materials, hand-crafted expertise and time-honoured customs. It is this unflinching determination to keep people at their heart that makes Scarpa so unique.
Yet by keeping one foot in the past, they are able to confidently look to the future and continue to pioneer revolutionary techniques in boot manufacture. By combining tradition with innovation, Scarpa footwear continues to be amongst the finest in the world.