Product information
The Nordic OTI 3-Season 195 Sleeping Bag from Mammut is a new Nordic generation of sleeping bags that are developed for occasional hikers, who look for an all year bag to stay in a mountain hut or go camping. Thanks to their carefully developed high quality filling and fabrics the new Nordics offer excellent warmth to weight ratio and a much nicer feeling on skin at an accessible price.
Fabric: Ajungilak OTI Element
Winter model
Warmer & more versatile 3-Season model
Neck cord for superior insulation
Linkable zipper to connect any version of Nordic bags
Performance Hood
Ergonomic foot construction
160 cm Zippers
Extra baffle along zipper
Includes a compression stuff sack
Weight: 1500g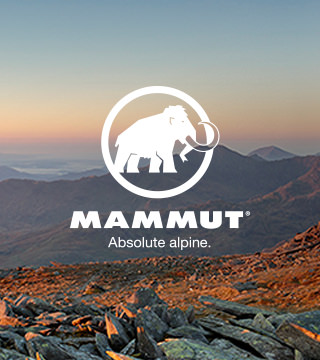 For over 150 years Mammut have been making clothing, footwear and equipment for mountain adventures. Their range of climbing clothes, from wicking t-shirts to waterproof jackets have enabled climbers of all abilities to appreciate and explore the mountains in comfort.
Mammut began as pioneers in the design and construction of world class climbing ropes. With their attention to detail and exceptional technical understanding, Mammut became famous for producing equipment that people all over the world could trust their lives with.